Steve Madden Haylow
The SM version of the shoe [pictured above] usually retails for around $70, but now you can get a look-a-like from JustFabulous for just $39.95 with free shipping.
The JF version of the shoe [below] is called Edna. She comes in nude and black. The heel height is 5" with a 1/2" platform.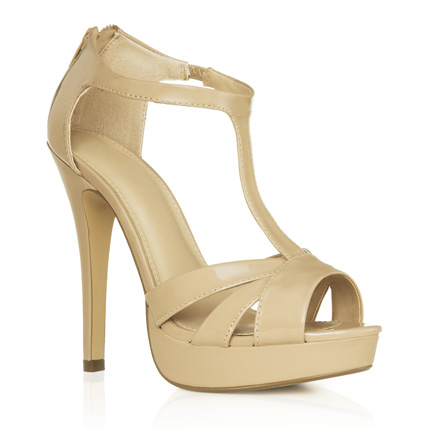 Photo via JustFabulous
In case you haven't heard, JustFab has made it easier to purchase a shoe that is not in your boutique. When you are on you boutique page, just above the shoes or bags there will be a search box on the right hand side. Simply type in the name and you will automatically be forwarded to the item's page. What I'm trying to say is head over to JustFabulous and look up the Edna if you'd like to see more pictures and full details. There is no need to call or do a live chat anymore!
*If you are interested in these shoes (or any other JF shoes you see on my blog) and are not yet a member of JustFabulous you can sign up here. There is no commitment to make a purchase simply by signing up. If you plan on purchasing from JF and you have not yet read my post about how shoe clubs work, I suggest doing so before heading to their site.